Cromogenia celebrated its 80th anniversary last October. A long history that has been characterised, especially in recent decades, by a clear commitment to respect for the environment and sustainability. Therefore, in addition to the development of more sustainable products and processes, actions have also been carried out to commit to green energy or circular economy.
Anniversary reforestation
To celebrate these 80 decades, Cromogenia has carried out a reforestation project that the NGO Osmon has in the Tossal de la Corona in Alpicat, in Lleida (Catalonia). And so, last 13th March, a Cromogenia team joined the NGO team planting 80 trees, one for each year of our history. In addition, they have also contributed to the deployment of a sustainable irrigation system in the area so that the small trees that have now been planted will turn this area into a beautiful forest.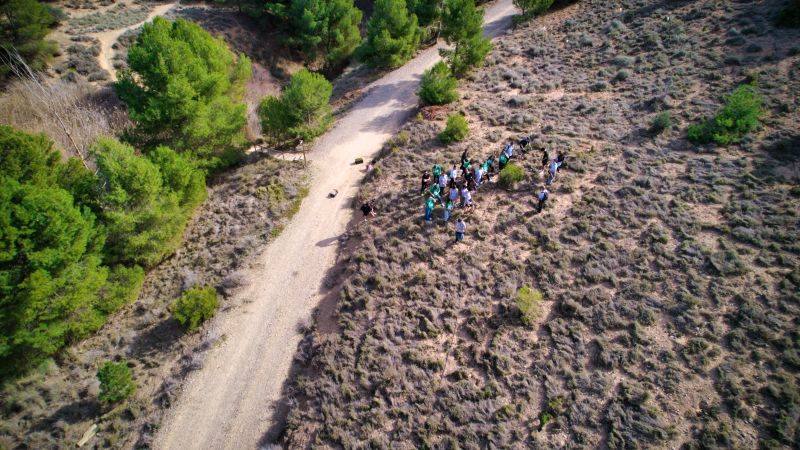 In this way, Cromogenia contributes to the tireless work of the NGO Osmon, which seeks to recover crop margins and hills, communal spaces at risk of degradation and high ecological potential. As well as improving biodiversity, increasing CO2 absorption by vegetation and preventing soil degradation and possible desertification of the area. Forests provide a vegetation cover that protects the soil from solar radiation and other environmental factors that degenerate it.
The NGO Osmon, a social organisation for the world based in Lleida, and Cromogenia Units have been working for months to plan this reforestation. With this small gesture, Cromogenia wants to highlight the importance of continuing to protect our environment through all possible actions.