ACLE in Shanghai marks global economic recovery with prominent participation of Cromogenia.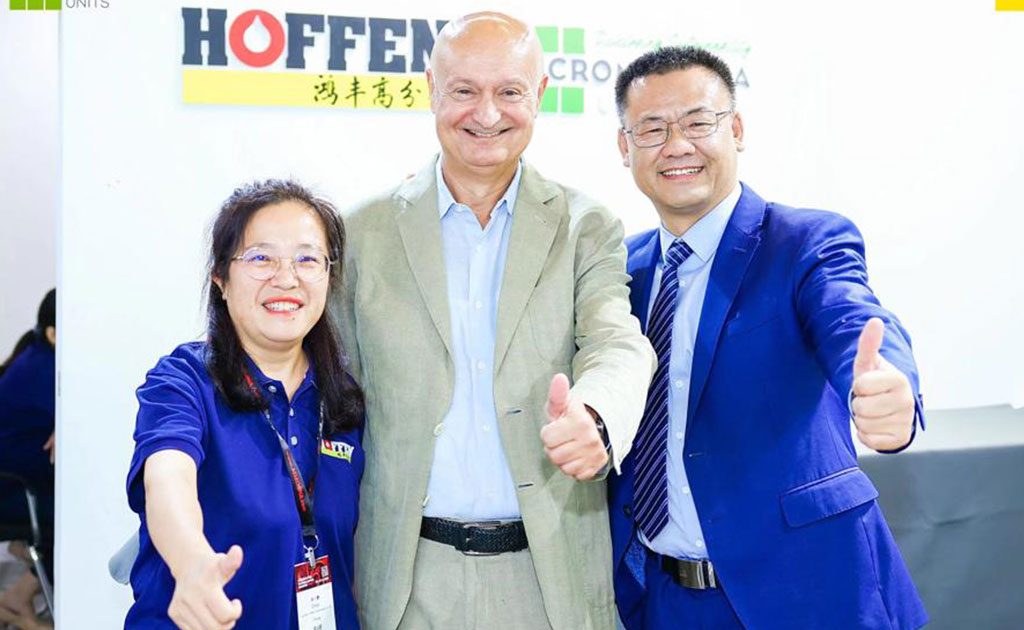 The highly anticipated  All China Leather Exhibition in Shanghai has returned and has been a resounding success after four years of absence. This emblematic event represents global economic recovery and has seen the participation of leading companies such as Cromogenia.
It has established itself as a leading platform in the leather industry, where top leaders from around the world come together to showcase the latest trends and innovations. Despite the current economic challenges, it has managed to exceed all expectations. In addition, It had over 1,000 exhibitors from 29 countries, ACLE has proven to be a true beacon of resilience and international participation. The diversity of participants has allowed for a wide exhibition of products and services related to the leather industry.
This event has stood out as a unique opportunity to establish business contacts, share knowledge, and drive industry growth. Additionally, ACLE provides a space for collaboration and idea exchange, promoting innovation and sustainable evolution in the sector.
An attendance surpassing 20,000 participants, has been the key to the great success. It has demonstrated the leather industry continues to progress and adapt to the demands of the current market.
In summary, the All China Leather Exhibition has made a strong comeback, positioning itself as a benchmark in the global leather industry. Its success and massive participation demonstrate the importance of this event for the growth and development of the industry, as well as its ability to overcome any obstacles in its path.