Cromogenia Units is a chemical company with a journey of more than 75 years that has become a leading company within the development of products that are designed for the production of glass, especially lubricants. Its direct contact with the client enabled it to get to know the sector's needs at first hand and this has been the key to create specific high-quality products.
We talked to Ignasi Pi, Export Key Account Manager at the Division of Metalworking to get to know the progress of lubricants designed for the glass sector.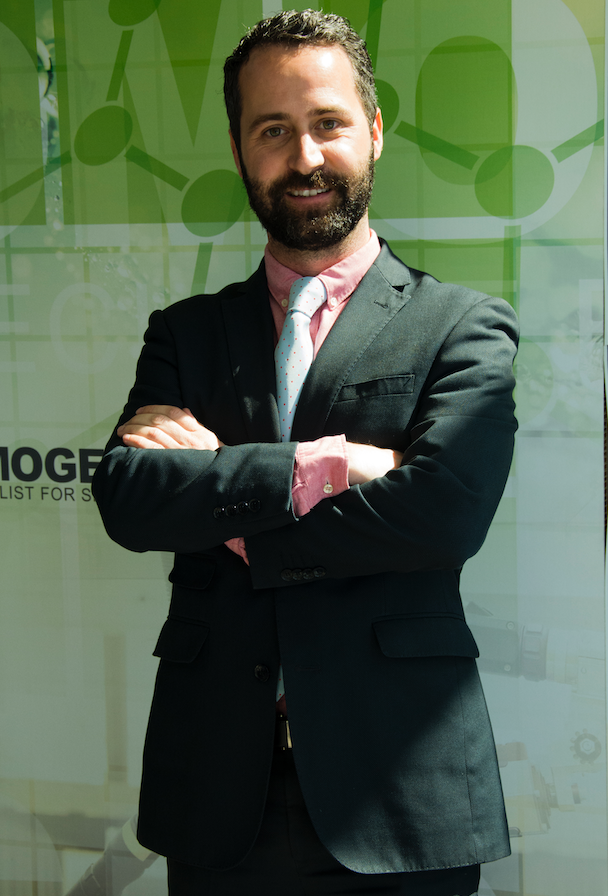 Which are the latest contributions of Cromogenia Units to the production of hollow glass?
In 2018, we presented TADALSINT LUB 280, a lubricant oil that incorporates a UV traceur to detect leaks and prevent leaks inside the IS and rotating machines what avoids the clients being affected by considerable economical losses. And TADALGLAS A 125 MHL, a soluble oil for the drop shearing that among other advantages can be used both for graphoidal and conventional systems with concentrations between 0,08 to 0,15%.
Which is the added value that Cromogenia contributes to its clients of the glass sector?
I am glad that you ask this question because Cromogenia is not only a company that offers good products, but we also emphasize the support we offer our customers so that they feel accompanied and have a reference that can solve their technical doubts.
Which product of Cromogenia might be pointed out because of its versatility?
TADALGLAS B 5 has accomplished big results for various European clients that have converted this reference into one of the products of greatest acceptance on the market as it permits its use for cutting functions and as accelerator of the shear drop.
And for its innovation?
In Cromogenia we are not satisfied only with a continuous innovation improving already existing formulas, but we also like to bet on an innovation of a disruptive type. That's why our R&D Department puts its focus also on risky proposals that make us think about new scenes which in more than one case have lead us to great profits.
How do you approach the elaboration of a new product?
We usually start from a customer's need. That means we share our knowledge with their user perspective and in this way we advance together towards the best version of our lubricant.
Where does the investigation of the sector of glass industry lubricants head up to?
Always towards a close collaboration with our customers. In addition, this investigation is also emphasizing products that are more respectful with the environment tending towards a zero impact.
Interview published in Glass International April 2019